CHALLENGING
PROGRAMS

LEADERSHIP DEVELOPMENT CAMP
An essential part of the Improved Scouting Program is developing the art of Leadership in the Troop Leader Council and the Leadership Corps.

Onteora Scout Reservation will provide this opportunity to Senior Patrol Leaders and members of the Leadership Corps in a high level Leadership Development Camp, each period this summer. This 14 day seminar hopes to "change your way of thinking" in stimulating the creative growth of young men. This up to-date program will help develop the skills of leadership and enable a Scout to better understand the new technique of becoming a "Manager of Learning" and become familiar with the new "competencies" or skills of leadership (there are 9 of them).

This new first time program will also carry out the application of these skills by doing "Aquatics, Orienteering, Advanced First Aid, Pioneering and other Scout activities.

CONSERVATION - ECOLOGY - ENVIRONMENT
This continuing program has the ideal location to teach and learn the fundamentals of environmental protection, good conservation practices and will develop a string sense of stewardship for our camps. We will again conduct with greater variety and enthusiasm our Conservation Camp, with selected young men who have the desire to protect our natural environment.

We hope to involve our young men in the planning of a long range plan of conservation. We want highly motivated Scouts who love the rugged experiences the mysterious land of the Catskills provide.

We know that this program for the 14 year and up Scouts will challenge the ability of each participant, to meet the problems of the environment.

DELAWARE CANOE TRIP
Shooting the rapids of Skinners Falls, the fast water around Tuston, Narrowsburg and Barryville, together with the many intriguing eddies along the Delaware River is a exciting and fun-filled activity for our "expert" Canoeists. This 10 day trip down the Delaware is a ever varying experience and is the highlight of the special programs. Each period is limited to 20 older Scouts. Cooking, hiking, exploring and just sitting around the campfire on the shores of the Delaware River, is a top-notch experience for any redblooded Scout or Explorer. Try it, you will never forget it.

CAMP LEADER TRAINING

Home Troop Leaders who will be taking their Troops to camp this summer will be invited to attend the Pre-Camp Training Seminar to be held at Harkness Training Center on Saturday, May 12,1973 from 9 AM to 4 P.M. Bring a bag lunch and coffee will be served.

The Camp Directors of all three camps will review the camp programs and will be available for your questions on camp preparation for your Troop.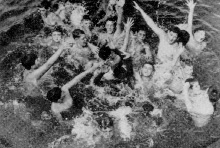 CAMPING IS FUN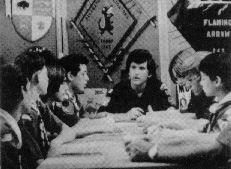 TROOP LEADER COUNCIL
ATTENTION PARENTS
This special camping bulletin is for your information. Tell YOUR Scout son we want him in camp this summer.
Is your son ready to reach out for the full fun and fellowship of his young manhood? What better place to start this journey than in our Scout camps.
We have NOT raised the camp fee - despite rising costs for materials, food, and salaries. Swimming, boating, hiking, adventure in the magnificent Catskills Mountains - or on the sandy cool shores of Long Island, a chance to grow, an opportunity to belong to the gang, campfires, Order of the Arrow ceremonies - all this AND MORE. What better activities could you imagine or plan for your son at such a reasonable cost?
Your son will camp under the leadership of men you know, assisted by a hand-picked camp staff. Scouting needs your son and HE NEEDS SCOUTING.
Contact your Scoutmaster for full details and read our special edition of Summer Camping '73.
---
SUMMER CAMP FEES
1973 summer camp fees will be the same as 1972 despite the rise in food costs, materials, equipment and transportation. We urge the home Troops and Scouts, who will attend special programs and provisional camping to take advantage of special discount fee. An application that is paid in full before 5 P.M. on Friday, May 25th, at the Council office will be eligible for discount.
HOME TROOP CAMP FEES
(Each Scout)
Discount
Fee
1 week
2 week
1 week
2 week
Alder Lake
$32.00
$64.00
$30.00
$60.00
Wauwepex
33.00
66.00
31.00
62.00
Onteora
(Cook 3 mls)
Plan 1
12.50
25.00
10.50
21.00
(Cook 2 msl)
Plan 2
23.00
46.00
21.00
42.00
(Cook 1 ml)
Plan 3
29.00
58.00
27.00
54.00
PROVISIONAL FEES
These fees are for Scouts who attend Camp Wauwepex individually without Troop leadership or who attend the Special Programs at Onteora Scout Reservation.
| | | | | |
| --- | --- | --- | --- | --- |
| | Discount | Fee | Regular | Fee |
| | 1 week | 2 week | 1 week | 2 week |
| Wauwepex | 36.50 | 7300 | 38.50 | 77.00 |
| Onteora | | | | |
| Delaware Canoe Trip | 45.00 | 90.00 | 47.50 | 95.00 |
| Conservation Camp | 36.50 | 73.00 | 38.50 | 77.00 |
| Leadership Training | 36.50 | 73.00 | 38.50 | 77.00 |
Hi Scout
What are your plans for Summer '73? Don't know? Well, let's start now - by planning to attend one of our three Scout Camps this summer and begin to live!
Do You know where to find the "Balm of Giled Tree? Where are the BLEW Mountains? Can you hike 15 miles in one day?, swim a mile?, cook in the rain? lead a patrol on an uncharted course with only a compass? Do you like to fish for trout, pickerel, bass? Can YOU earn three skill awards for Camping, Physical Fitness, Swimming? Would you like to be inducted in the Order of the Arrow?, lead songs around the campfire???
Well, WE HAVE ALL THESE activities and more in the rugged and mysterious Catskill Mountains of New York and here on Long Island, at Camp Wauwepex - 6000 acres of woodland, clean air, camping in the out-of-doors. Let your parents know!
Don't let this summer pass without going up the Scouting ladder at one of our Scout Camps. The older, experienced camper can participate in a Delaware Canoe Trip - 50 miles of skill and challenge - or learn the newest science of Environmental Ecology in our Conservation Program.
Read, in this camping issue, the newest Leadership Development Program for Senior Patrol Leader and Leadership Corps members.
Come on, fellows - pass the word - tell your patrol leader, Senior Patrol and Scoutmaster that this is the year to get up and go - WHERE THE ACTION IS! These are your Scout Camps - make use of them.
---
1973 REGISTRATION FORM
(TEMPORARY)
Scout's Name__________ Troop______
Address__________
Age__ Phone________ District_____
I wish to register:
With My Own Troop____ Provisional_______
Check One
Alder Lake___ Onteora____ Wauwepex______
One Week____ Two Weeks_____ Period_____
| | | |
| --- | --- | --- |
| Period | Onteora & Alder Lake | Wauwepex |
| 1 | June 30 - July 14 | July 1 - July 14 |
| 2 | July 14 - July 28 | July 15 - July 28 |
| 3 | July 28 - Aug. 11 | July 29 - Aug. 11 |
| 4 | Aug. 11 - Aug. 25 | Aug. 12 - Aug. 25 |
GIVE TO SCOUTMASTER OR MAIL TO COUNCIL OFFICE - NASSAU COUNTY COUNCIL - BOY SCOUTS OF AMERICA SHELTER ROCK ROAD, ROSLYN , NEW YORK 11576 - NO FEE ATTACHED - APPLICATION WILL BE SENT.
---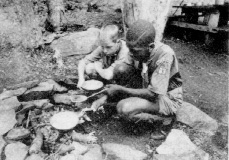 COOKING SKILL