1st Judging
There are three rounds of judging. The first is held two days before the parade. Each float is measured to see how closely it comes to the official concept painting done so many months earlier. The judges also examine the quality of the work and look for any design details that would differentiate it from the other entries.
The first round of judging this year was early afternoon on December 28, 2014.
---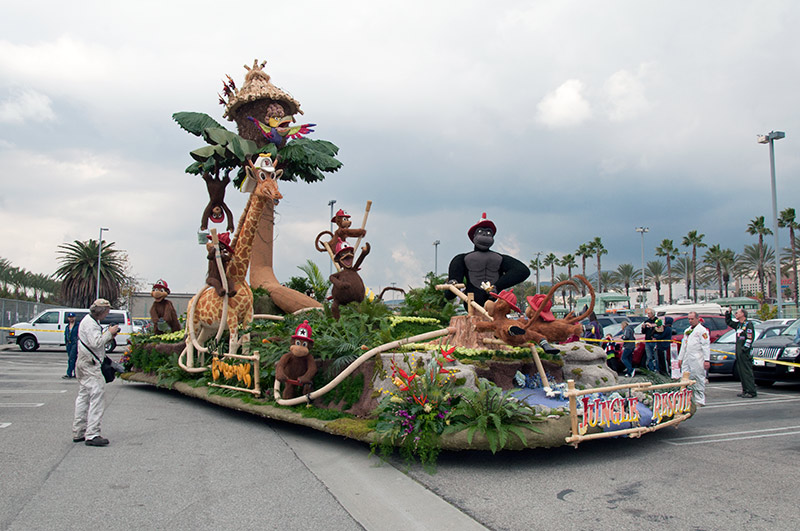 All work stopped temporarily so the float could be moved to the parking lot at the train station. In bad weather the float could be judged inside the barn but everything looks much better outdoors under natural light. Although the day was overcast the weather cooperated and stayed dry for the judging.
This is pretty close to what the crowds along the parade route would be seeing in just under two days, but there would be a great deal of fresh flowers added to fill out our "jungle."
---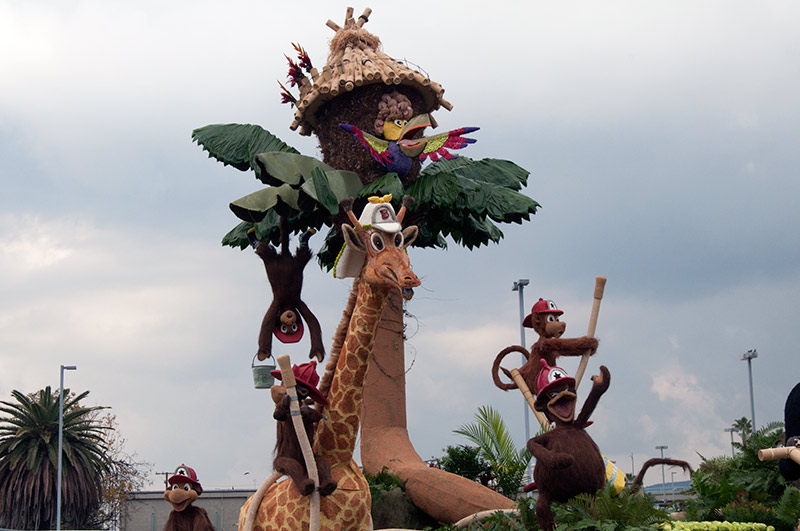 The mother bird looks quite worried, even though there's no sign of fire yet, but the fire department is ready to spring into action.
---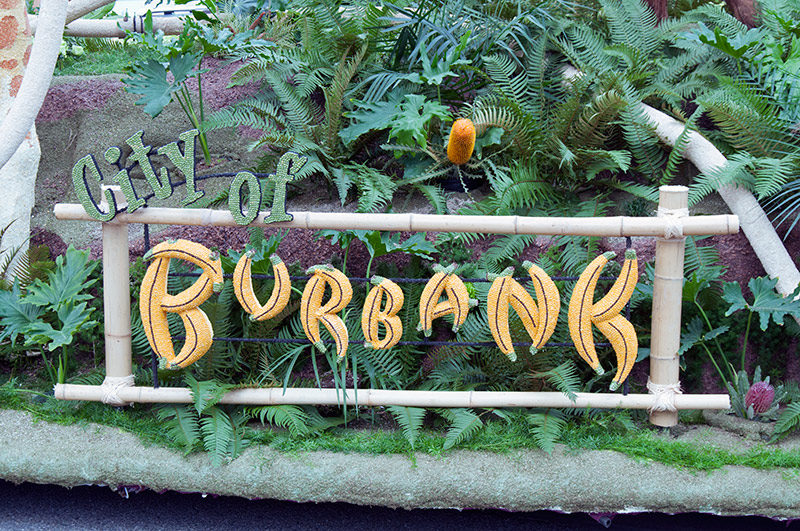 This view of the sign for our sponsor reveals some of the details needed to bring the design to fruition. Each of the letters is covered with very small beans, peas, and other items that are all glued on, one by one, all facing in the proper direction to make them look as neat and uniform as possible. The sign looks pretty well along here but it would look even better the following day.
---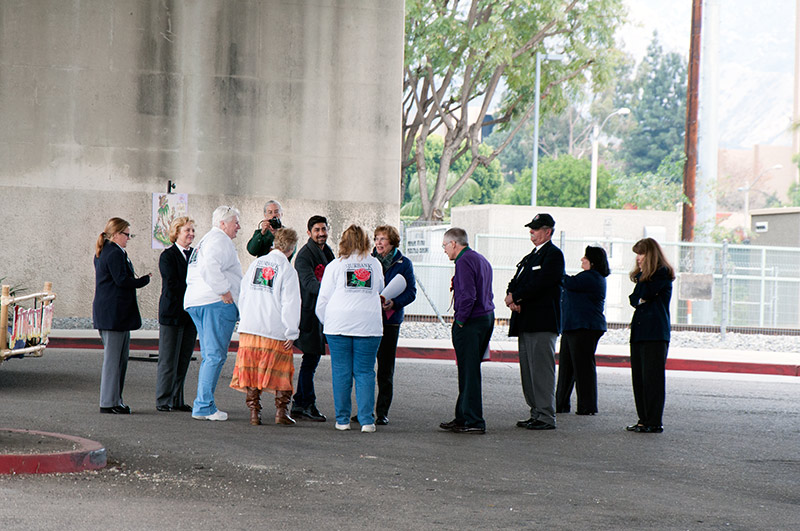 Well, the judges are done with their first look at the float, and it looks like they enjoyed the visit. They are not allowed to give us any hints on where we stand, but body language goes a long way and we all felt things were looking good in the scoring department.
---
The float then went back into the barn and work continued to get it ready for the second judging on New Year's Eve.
More about the design and building of the float