Deco Week
As noted on the pages for the prior floats, Deco Week is when the floral material starts going on the float en masse. The day after Christmas a veritable army of volunteers descends on the float barn and it's pretty much non-stop work from then on until the float leaves for Pasadena.
---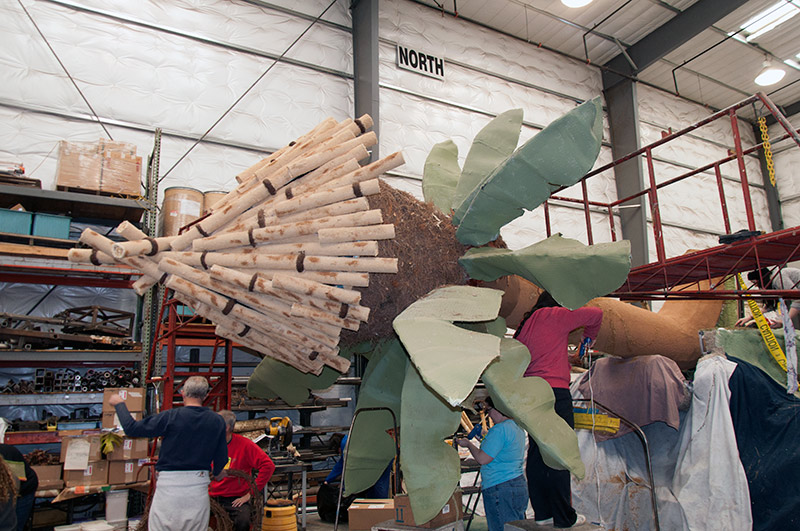 Some of the dried material is put on the float prior to Deco Week if the construction is far enough along to allow it, and if all the material has been properly prepared. Here the thatched roof of the bird's house already has material applied to the roof. It may look like sections of bamboo shoots but they are actually made of heavy-duty cardboard tubing painted and covered to look like real bamboo.
---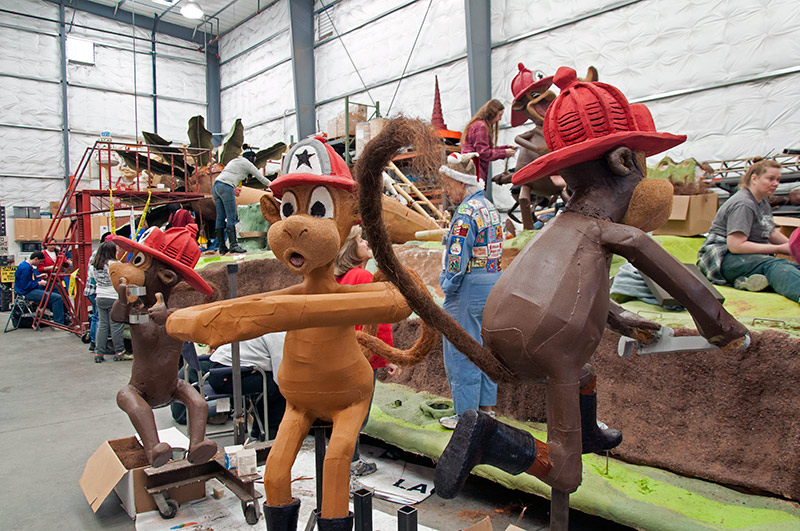 Looking at this photo it's hard to believe everything will be done in time for the parade, but it's all carefully planned out and scheduled. By January 1 these bare monkeys will all be covered in "fur" and the barren float will be awash in colorful flowers.
---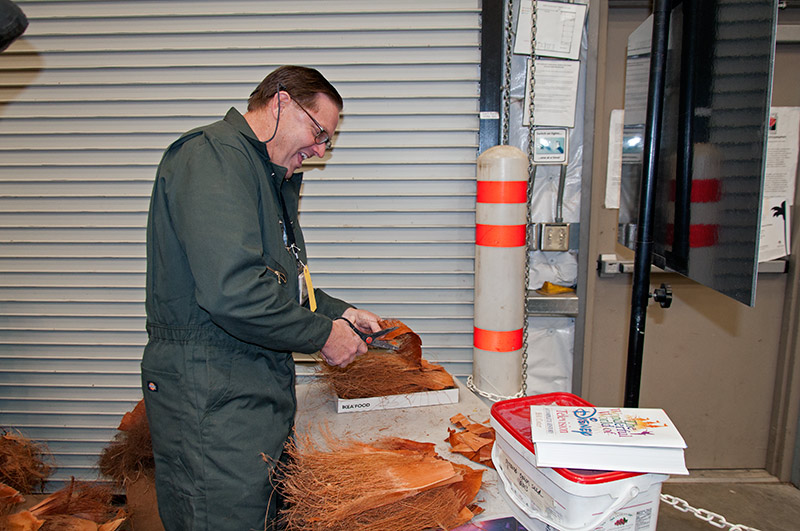 Work is underway here on making the fur for the monkeys from palm fiber. I was pleasantly surprised to be asked to sign a copy of my book on Disney television - that was a first for Deco Week!
---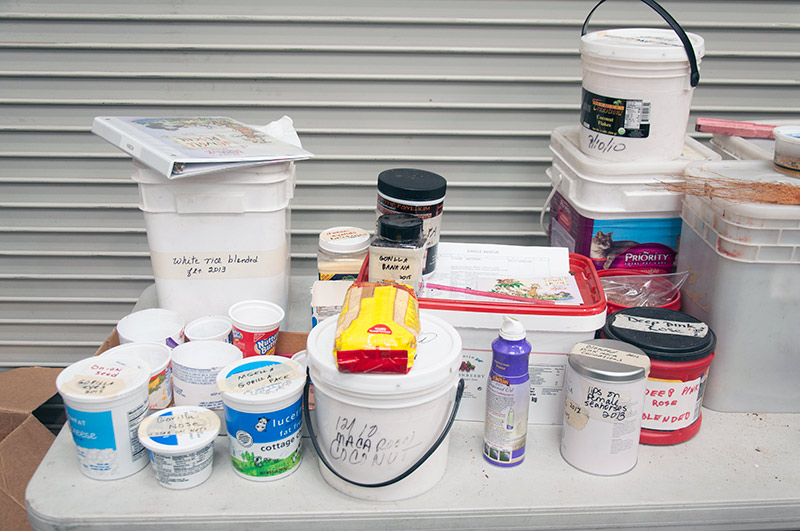 Each of the teams working on a specific area of the float follows the color and material guide we established during the design process. Here's the workbench for the gorilla team; each item is labeled to match a detailed color chart showing where it will be used.
---
All of the planning paid off as the float was right on schedule for the judges.
More about the design and building of the float