Here's the official schedule for the day:
| | | |
| --- | --- | --- |
| TIME | MILEAGE | ITINERARY (Description) |
| | | CHURCH SERVICES |
| 7:00 | | BREAKFAST: Philmont Dining Hall |
| 8:00 | | LEAVE Philmont, Camping HQ N. of NM 121. Skip visit to Villa Philmonte |
| 9:00 | 44 miles | ARRIVE Raton, N.M. Giftshop, best hat spot 1 block E of bus terminal on Main St. |
| 11:00 | | LEAVE Raton, Rte 85/87 |
| | 25 miles | LUNCH Trinidad, take Rte 350 NE toward |
| 2:30 | | ARRIVE La Junta, ask for directions to KIVA, complete arrangements for sleeping and eating SEE MUSEUM |
| 6:00 | | DINNER: Near Kiva |
| 10:00 | | SLEEP at Kiva |
| | Total miles: 194 | |
From my journal of 1967:
Woke up early & ate in dining hall. Loaded bus & left around 9:00 AM. Dropped John Krob off in Raton, N.M. & crossed into Colorado. Went to La Junta, Colo. & ate lunch. Went to Kiva - run by Explorer Post 2230. Saw town.
Well, as much as we had enjoyed Philmont, it was finally time to hit the road towards home. Our first day on the road back took us back through Raton, and on to La Junta.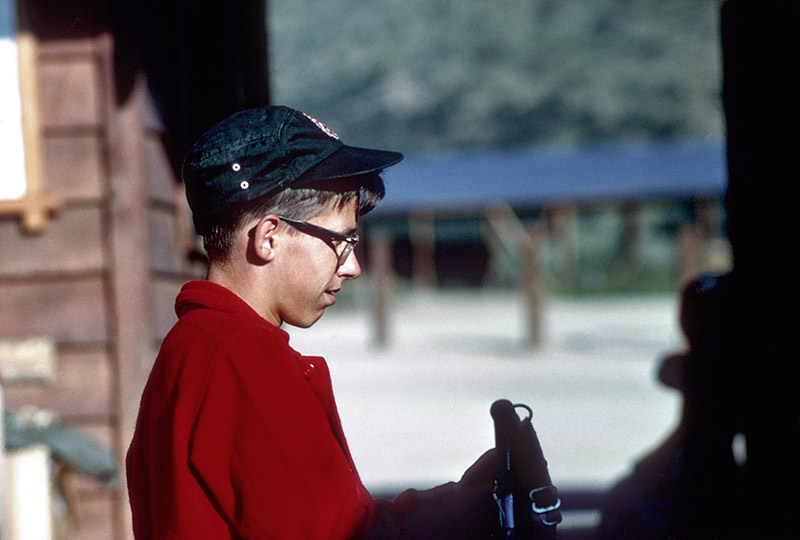 Loading the bus for the long ride home
It was time to load the backpacks into the bus and switch back to the suitcases. Here I am helping load our gear.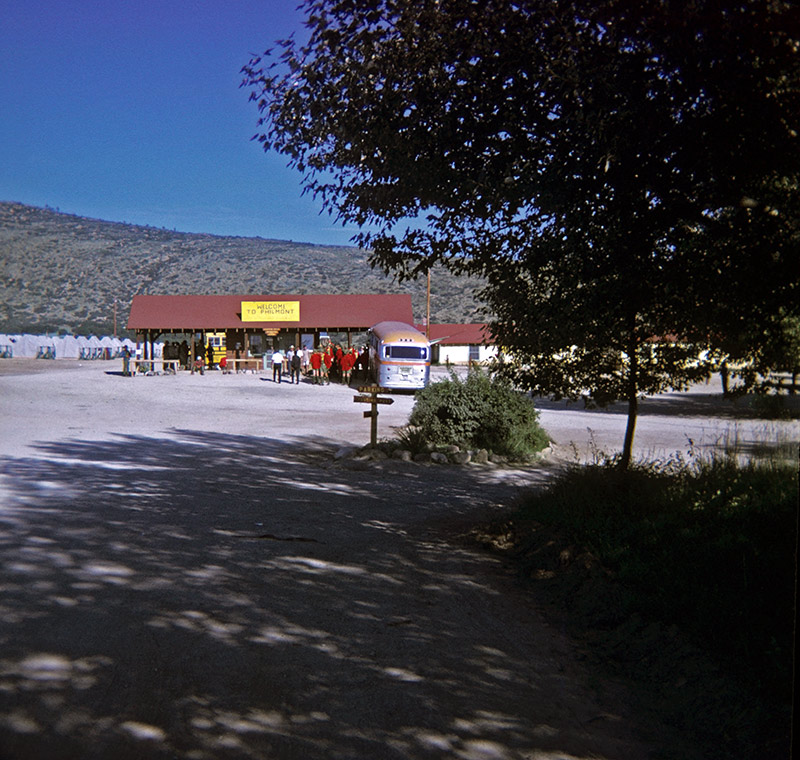 Our bus at the Philmont bus station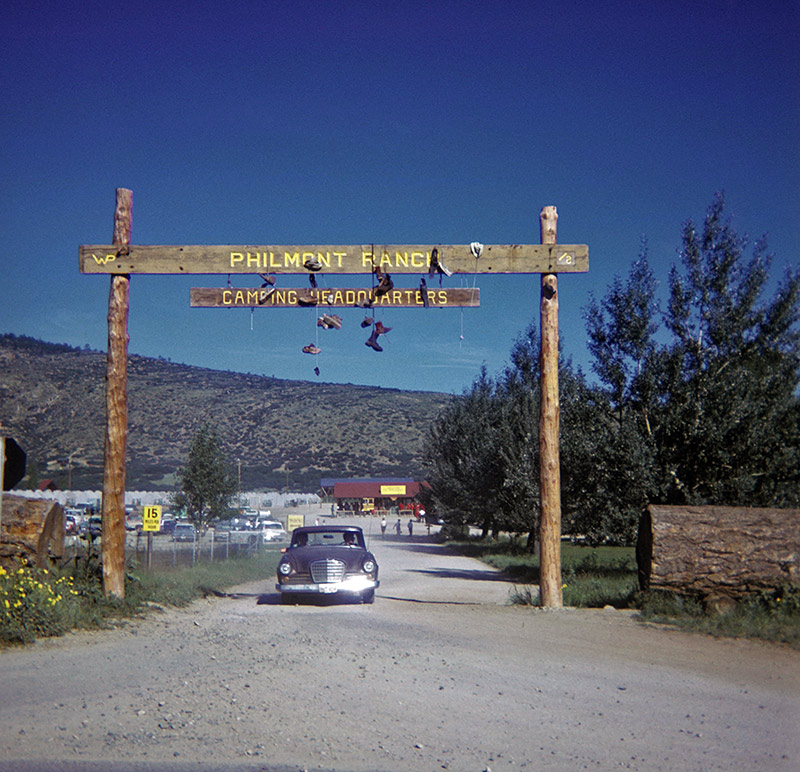 The main gate to Philmont
For many Philmont visitors, leaving meant getting rid of those hiking boots that had been so torturous on the trail. You can see several pairs of them tossed over the sign in this view. I had finally succeeded in breaking mine in, so they came home with me for more hikes at Onteora and Camp Wauwepex.
Notice the size of the log on either side of the gate - it's higher than the car. I looked for it or a replacement during my 1999 visit and couldn't find one - perhaps someone built a really big bonfire during the past 32 years.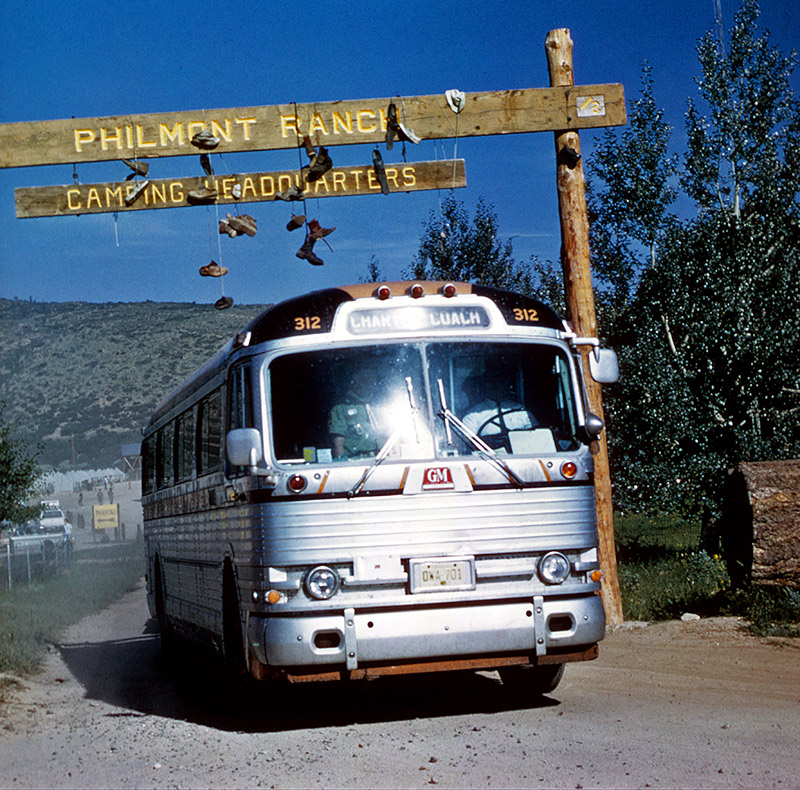 On the road again...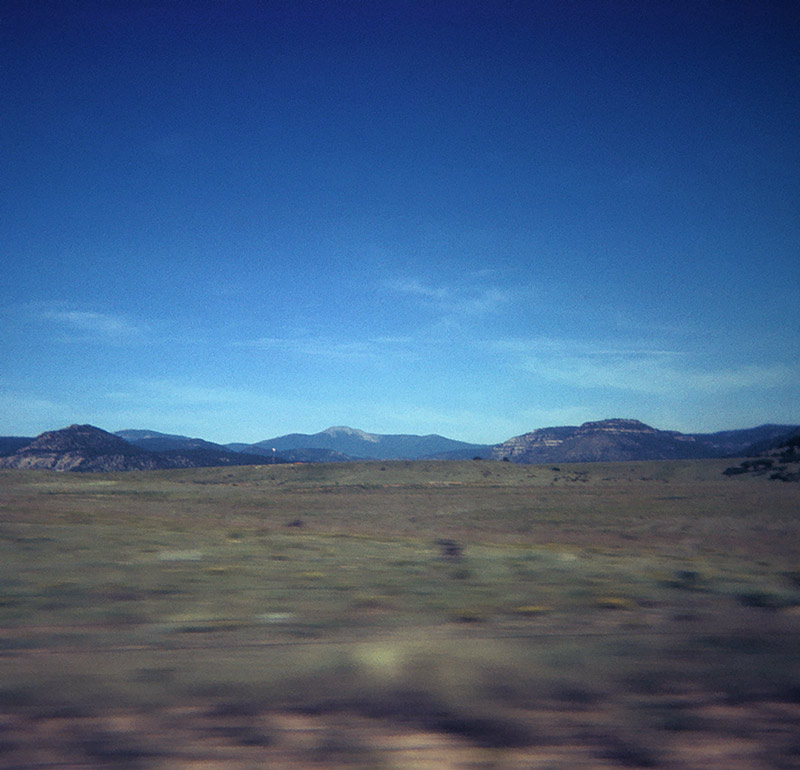 A last view of Baldy from the bus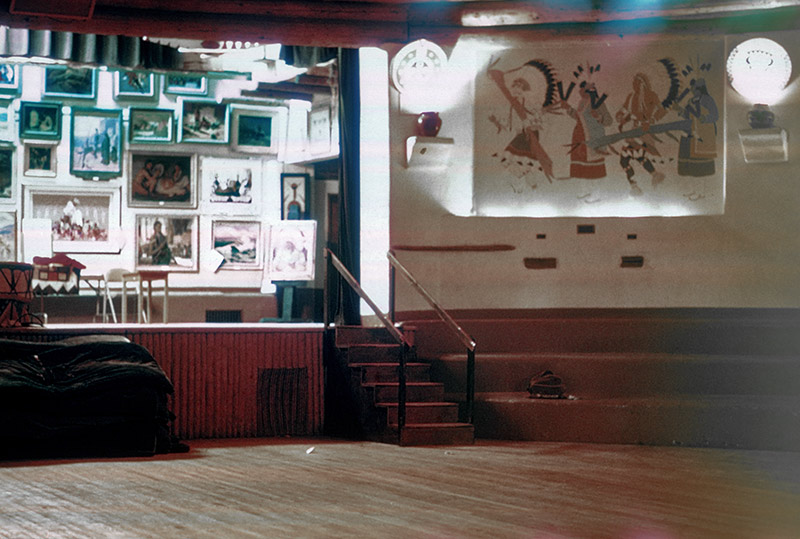 The Koshare Indian Kiva
This was an interesting place to spend a night. The Kiva is a ceremonial house run by an Explorer Post specializing in Indian dances. We spent the night on the floor here, and had a demonstration of some of the dances.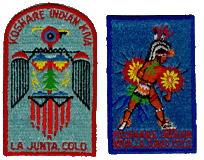 I bought these patches at the Koshare Indian Kiva. I think they were the main fund-raising source for the Explorer Post. They were nicely made and much more colorful than the patches from events back home so they were very popular with us visitors.