Here's the official schedule for the day:
| | | |
| --- | --- | --- |
| TIME | MILEAGE | ITINERARY (Description) |
| | | ALL DAY AT AIR FORCE BASE |
| | | EAT AT MESS |
From my journal of 1967:
No bus ride. Stayed at Malmstrom. Toured base & saw jets and Huey choppers. After lunch, we went to Great Falls into a college with a pool. Went on high board most of the time. Had crew water fights. Also went into town and got glasses fixed. After supper we went to Montana State Fair and played games at booths. Everyone had a great time. Slept on gym floor again. Now a 2" hole. Mr. Snedeker had hurt his back and I used his mattress.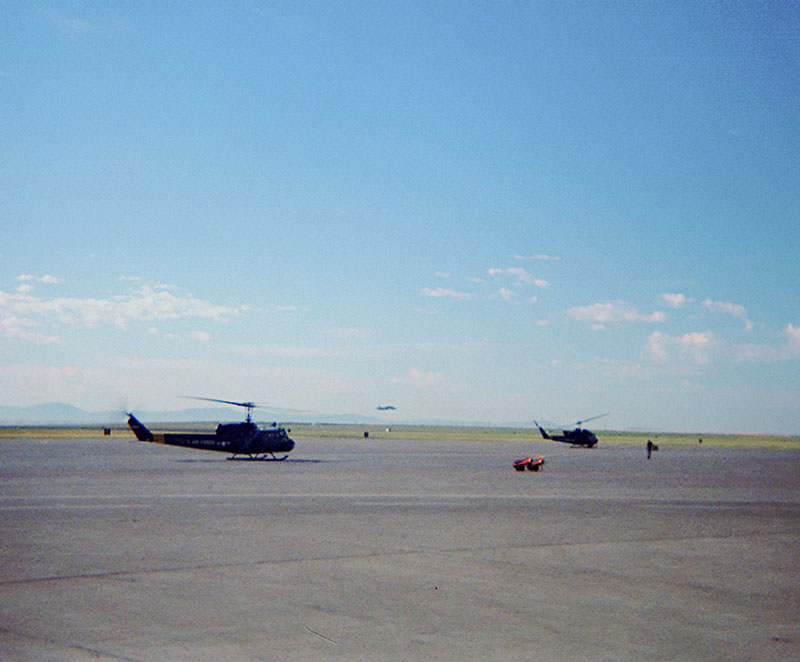 Malmstrom Air Force Base flight line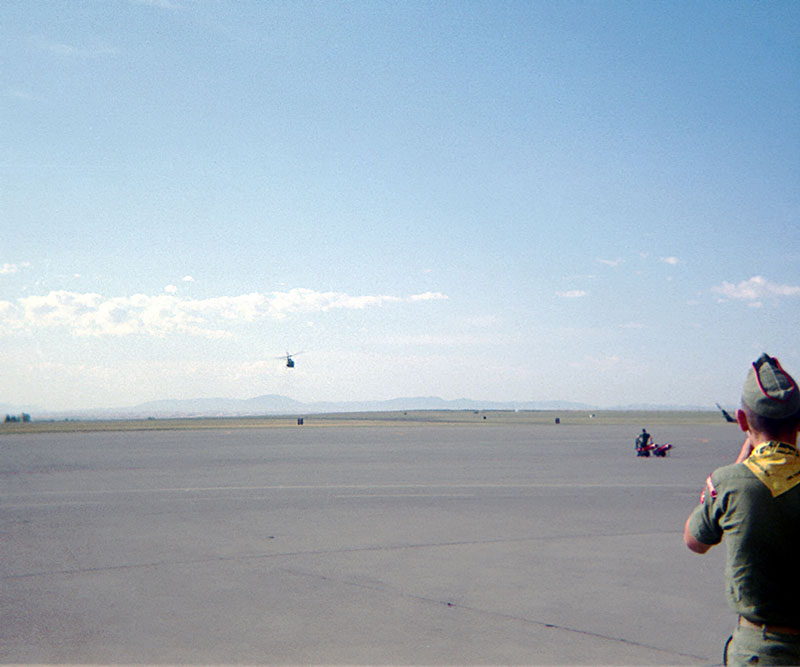 Heading out to the silos
I remember this day very well. These helicopters were used to ferry crews out to the missile silos that ringed the surrounding countryside. The Cold War was in full swing, and Malmstrom was one of the largest ICBM bases in the country. Click here for a site about a visit to an abandoned missile silo - just come back here when you're done!
The time at the pool was great, and we spent a lot of time perfecting the art of cannonballs off the high dive. I also remember the State Fair - a real slice of Americana. There were a lot of different rides and carnival games. It was a real change from anything I had seen on Long Island.
I can only wonder what I was thinking about with that air mattress.