Here's the official schedule for the day:
TIME
MILEAGE
ITINERARY (Description)
7:00
BREAKFAST Columbus, Ohio
8:00
LEAVE Columbus via RTE 40 to Zanesville, Ohio
CON'T ON 220/40 to Washington, PA
TAKE Rte 70S thru Monessa and Con't. on PA Turnpike (80S exit 8)
CONTINUE TURNPIKE TO EXIT 16 (MECHANSBURG)
BEAR So. on Rte 11 to Carlisle
CARLISLE BARRACKS
Supper, clean clothes, movie
From my journal of 1967:
Got up early. Drove to Carlisle Barracks. All feeling sad end is near. Went to movies (Mr. Tobin treated us to that and to pizza & soda). Movie was "Sullivan's Empire".
One more long day on the road. Almost home!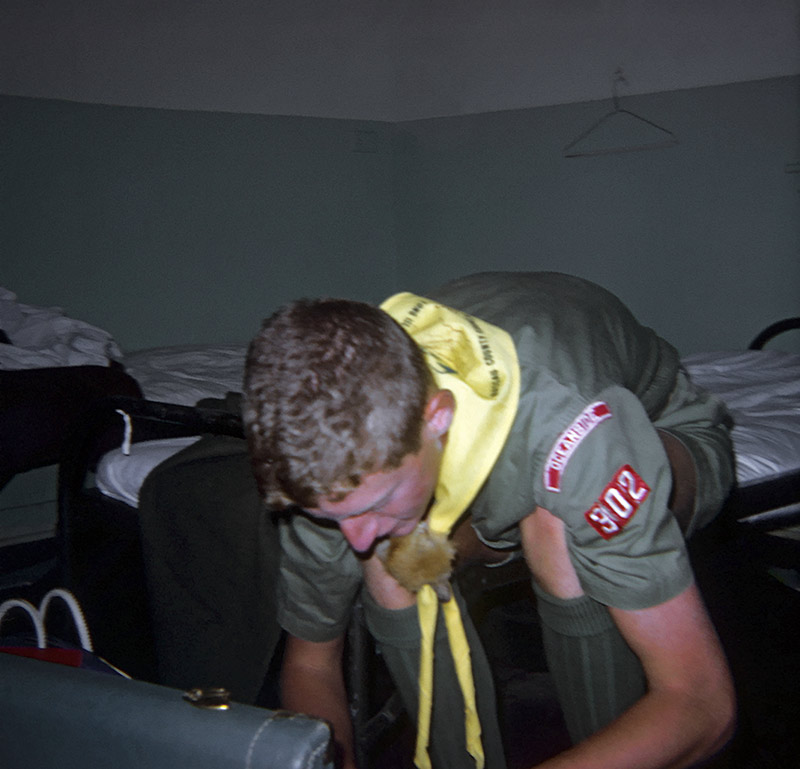 Charley Berenson packing
The last picture of the trip!